---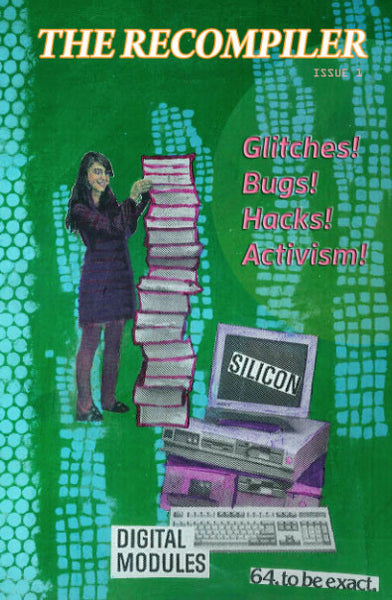 Issue 1: beginnings and inspirations
---
Our first full issue of The Recompiler is out now! Enjoy 60 pages in full color, featuring educational and fun articles about computing, DNS, SSL, how to create your own glitchy art, and more!
Limited copies available.
Contents:
Future Perfect: the making of a sci-fi text adventure game by Morgane Santos
Computers, Programs, and Wrestling with Infinity by Clarissa Littler

80s Child

 by 

Kerstin Kollmann

The Web Is Broken:

How DNS breaks almost every design principle of the internet by 

Cynthia Taylor

SSL:

It's hard to do right by 

Karla Burne

Playing Sysadmin for my Activist Mates by 

Brianna Laugher

Every Day Carry by 

Meli L.