---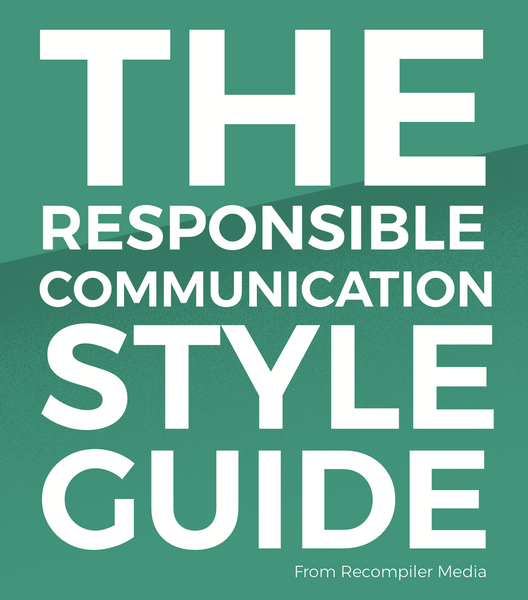 The Responsible Communication Style Guide
---
The words we use to talk about different situations, companies, and people have a huge impact on what we think. While style guides like the Associated Press Stylebook are used in newsrooms and public relations offices alike, they don't cover identity well — if they mention topics like gender or race at all, they just touch on the surface. Identity is a crucial topic for anyone writing today to get right, especially in fields like technology, where we need to talk about our users and audience in a way they find inclusive and understanding.
The Responsible Communication Style Guide covers how to write about five key topics:
Race
Gender
Sexuality
Religion
Health and Well-Being
We also show how this approach fits into the work The Recompiler does, and how we can write about technology in the most welcoming and accessible way.